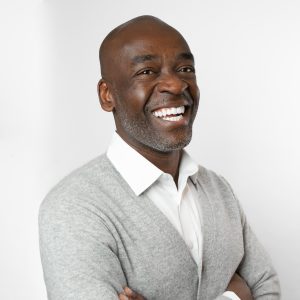 Houston, Texas – August 14, 2023 — March Biosciences, a clinical-stage cell therapy company, proudly welcomes Peter Olagunju to its Board of Directors. Mr. Olagunju's extensive experience in driving advancements in cell and gene therapies will be invaluable as March Biosciences continues its journey of innovation and navigates the next phase of clinical development.
About March Biosciences: March Biosciences, launched from the Baylor College of Medicine Cell and Gene Therapy Center, is dedicated to addressing challenging cancers unresponsive to current immunotherapies. Its lead asset, MB-105, is a CD5-targeted CAR T-cell therapy currently in Phase I trials at Baylor College of Medicine. The CD5 CAR-T technology was invented and early development led by Dr. Max Mamonkin and Dr. Malcolm Brenner, scientific leaders in the field. The Phase 1 trial is open to patients with refractory T-cell lymphoma and leukemia, and has shown promising signals of efficacy and safety.
About Peter Olagunju: Peter Olagunju's remarkable career has been marked by significant contributions to the advancement of cell and gene therapies. He has been an integral part of the development and commercialization of five FDA-approved cell and gene therapies (PROVENGE, ZYNTEGLO, ABECMA, ADSTILADRIN, and SKYSONA), a testament to his strategic leadership and dedication to driving therapeutic innovation. 
Mr. Olagunju has over 20 years of experience in cell and gene therapy, clinical development, program management, manufacturing, and technical operations. He most recently served as the Chief Operating Officer of a publicly traded biotech company; TCR² Therapeutics. He additionally has served in executive leadership roles at FerGene and Bluebird Bio, and held leadership at Dendreon and ZymoGenetics. Mr. Olagunju holds an M.B.A. from the University of Washington and a B.S. in Biology from the University of Illinois at Urbana-Champaign. 
His wealth of experience in navigating operational challenges, forging strategic collaborations, and ensuring successful therapeutic development aligns seamlessly with March Biosciences' commitment to transforming the treatment paradigm for challenging cancers.
Quote from CEO Sarah Hein: "We are excited to have Peter Olagunju join our Board. His experience in successfully navigating the complexities of cell and gene therapy development adds to our confidence in the road ahead. His insights will be instrumental as we progress into the next phase of clinical development."
Mr. Olagunju's appointment underscores March Biosciences' commitment to bringing on accomplished leadership with diverse backgrounds to drive successful execution of its therapeutic programs. Amidst fundraising efforts for trial advancements and pipeline development, his involvement is set to shape the future of the company.
Forward-Looking Statement: This press release contains forward-looking statements that involve risks and uncertainties, including those related to the clinical development of MB-105 and other potential therapies. Actual results may differ materially from those projected in these forward-looking statements. Factors that could cause actual results to differ materially include, but are not limited to, the progress of clinical trials, regulatory approvals, market demand for new therapies, and competitive dynamics in the biotechnology sector.
Contact
Sarah Hein
President & CEO