MB-105  is a CD5 CAR T-cell technology invented at Baylor College of Medicine. It is in the clinic for the treatment of  T-cell lymphoma (TCL) and T-cell acute lymphoblastic leukemia (T-ALL).
Although targeted and cellular immunotherapies have improved the management of B-cell leukemia and lymphoma, patients with treatment-resistant or recurrent T-cell cancers face limited treatment options. The current standard of care primarily relies on chemotherapy and hematopoietic stem cell transplants, with limited targeted therapies available due to shared targets between normal and malignant T-cells. Chemotherapy refractory T-cell malignancies face an extremely poor prognosis, with typically a less than 20% 3-year survival.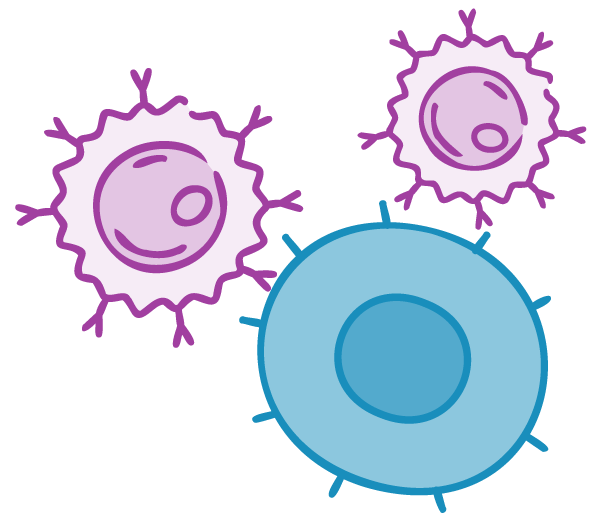 Selective Targets for T-Cell Malignancies
A key challenge in treating T-cell lymphoma and leukemia is the potential for on-target, off-tumor activity, leading to undesirable activity against normal T-cells and severe immunodeficiency. This occurs due to the shared expression of targetable antigens between the malignant and normal T-cells. This target limitation affects CAR T-cell production as well.
CD5 is a cell surface marker that is commonly expressed in normal T-cells, thymocytes, and a small subset of B-cells. It is widely expressed in T-cell malignancies, including ∼85-95% of most TCL subtypes. It is further highly expressed in T-cell acute lymphoblastic leukemia and certain B-cell malignancies such as mantle cell lymphoma (MCL) and chronic leukocytic leukemia (CLL).
March Biosciences' lead asset, MB-105, selectively targets CD5, a widely expressed antigen both in normal and malignant T-cells. By leveraging our proprietary manufacturing processes combined with an optimized CAR design, we have addressed key barriers to the application of CAR technologies to T-cell malignancies.
On-target toxicities against normal T-cells: The specific engineering of MB-105 CAR enables preservation of normal T-cells, while maintaining cytotoxicity against CD5+ tumor cells, avoiding risk of severe immunodeficiency.
Fratricide during CAR T-cell production: CAR T-cell to T-cell killing prevents product manufacturing. Our optimized CD5 CAR design achieves self-targeting resistance without complex gene editing, enabling a robust process and reduced costs during production
Terminal T-cell differentiation: CAR T-cell expansion promotes early terminal T-cell differentiation, resulting in potent but short-lived effector cells incapable of driving patient responses. Our proprietary manufacturing processes preserves highly potent, minimally differentiated T-cell subsets with increased in-patient persistence and superior anti-tumor activity.
MB-105 CD5 CAR-T represents the most advanced strategy in this category and uniquely addresses these challenges. Early clinical results suggest safety, efficacy, and durability of the product. March Biosciences aims to advance this therapy into the next phase of clinical development.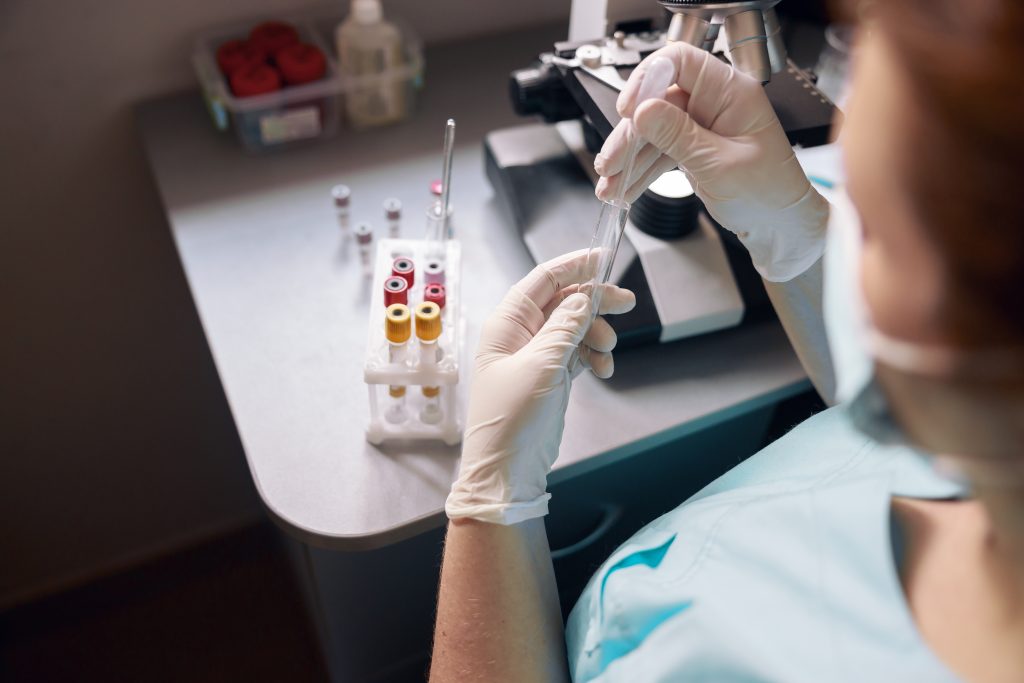 We describe improved responses in T-ALL patients during a Phase I dose study (NCT03081910) of autologous CD5-directed chimeric antigen receptor T cell (CD5 CAR T) following the addition of tyrosine kinase inhibitors during manufacturing.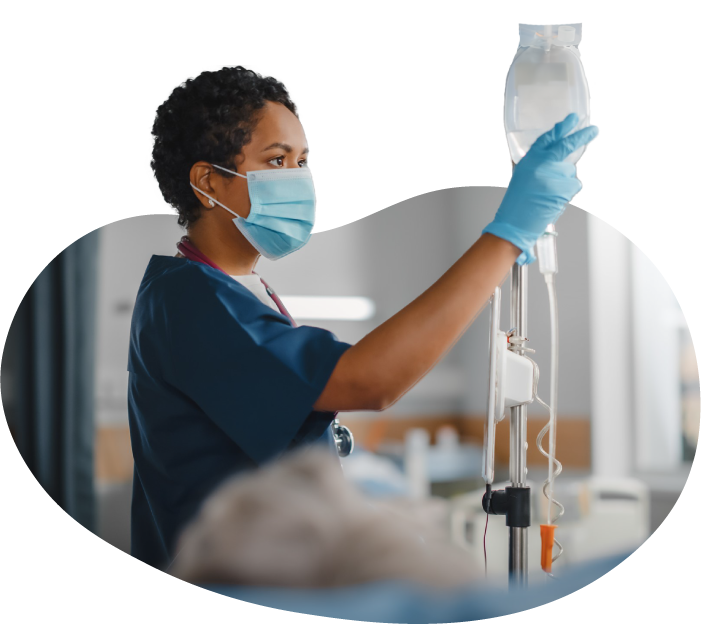 There is an ongoing Phase 1 clinical trial (NCT03081910) for the autologous CD5 CAR-T, developed at Baylor College of Medicine, for T-cell lymphoma and T-cell acute lymphoblastic leukemia (TCL and T-ALL). Enrollment for this trial is ongoing and available to patients via a referring physician.